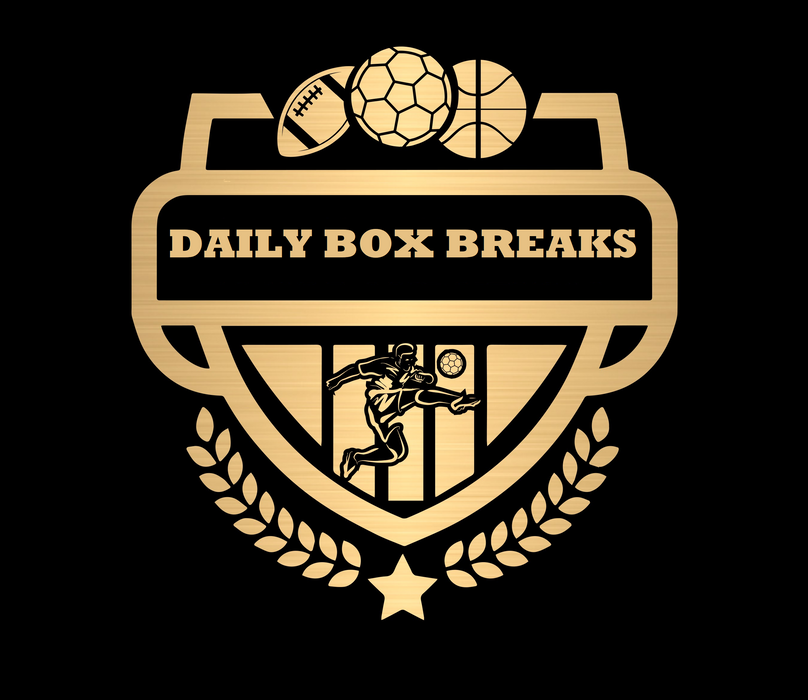 2022 Topps Knockout Champions League 1 Box PYT Break #1 - DBB #925
UEFA Champions League Summer Signings Set - 2021
Summer Signings set is back celebrating one of the biggest transfer windows of all time! This 40 card set highlights the biggest signings with players in new kit, fresh for the 2021/22 season.
Look out for a numbered parallel card in every box. Plus there are 22 signed 'GOAT' cards to be found inside lucky boxes, featuring Cristiano Ronaldo for Manchester United or Lionel Messi for PSG.
The set includes 40 players. Each box includes 5 packets of 5 cards.
This is a 1 Box Daily Box Break for the product in the Title! You will get all cards of the Teams you bought!
 https://cdn.shopify.com/s/files/1/1544/1299/files/Topps_BL_Stars_of_the_Season_2020-21_Checklist_1_1.pdf?v=1625421437